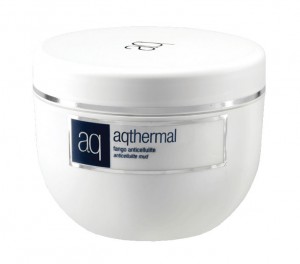 Anti-cellulite mud helps to reduce the appearance of skin blemishes caused by cellulite rapidly and efficaciously, leaving the skin smooth and velvety.
Main ingredients: Spa water, green clay, Dead Sea salt particularly rich in magnesium chloride, sodium chloride, calcium chloride, bromides and sulphates, zinc oxide, extracts of seaweed, ivy and green tea, lemon and eucalyptus essential oils and vegetal glycerin.
Directions: Apply a layer of product on the required areas (hips, thighs, buttocks and legs). Cover them with the film and leave for 20-25 minutes. Rinse without soap. Apply on alternate days for 3-4 weeks.
Buy