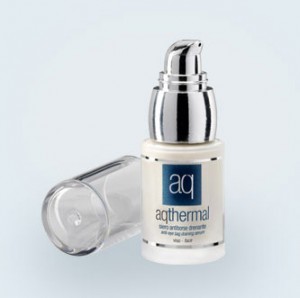 Anti-eye bag serum is a complete cosmetic treatment to reduce the look of dark circles under the eyes and reduce the look of puffiness, suitable for all age groups, even for younger individuals with transitory under-eye problems.
Main ingredients: Spa water, natural hyaluronic acid derivative, vitamin E, vitamin A, ginkgo biloba extract, carrageenan from Iceland moss, musk rose oil, borage oil, avocado oil, jojoba oil, shea butter and vegetal glycerin.
Directions: Apply the serum to the eye contour area and gently pat with the fingertips until completely absorbed. Can be used in combination with any other cosmetic treatment.
Buy