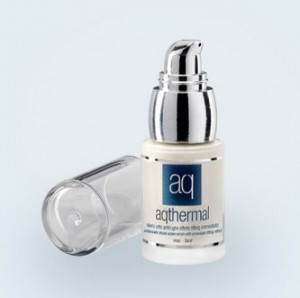 Anti-wrinkle shock action serum, with immediate lifting effect via moisturization has excellent absorption and contains Gamma-aminobutyric acid (GABA) together with precious vegetal ingredients and vegetable oils with restoring and emollient properties.
Main ingredients: Spa water, GABA (gamma-aminobutyric acid), vitamin A, vitamin E, panax ginseng root extract, purslane extract rich in natural Omega 3, centella asiatica extract, elastin, carrageenan from Iceland moss, jojoba oil, avocado oil, coconut oil, sweet almond oil, shea butter and vegetal glycerin.
Directions: Apply the product homogeneously to the required areas and gently massage in a circular upwards manner until completely absorbed.
Buy