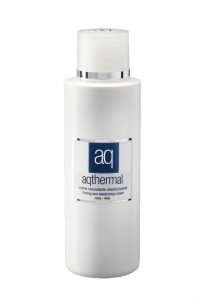 Firming and elasticizing cream is specially formulated to enable prolonged massages, leaving the skin soft and grease-free. It firms and provides elasticity to the skin via moisturization and improves its moisture level.
Main ingredients: Spa water, natural derivative of hyaluronic acid, witch hazel and Indian pennywort extracts, alpha and beta-hydroxyacids from fruit, aloe vera gel, carrageenan from Iceland moss, jojoba oil, avocado oil, coconut oil, sweet almond oil, shea butter, lemon essential oil and vegetal glycerin.
Directions: Apply the cream after bathing or showering to the entire body and massage in a circular manner, insisting on the breast, neckline, stomach and buttock areas, until completely absorbed.
Buy