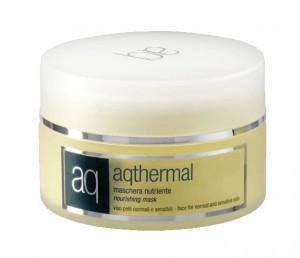 Nourishing mask for normal and sensitive skin deeply nourishes normal and sensitive skin, leaving a smooth, soft and supple complexion, while helping to remove signs of fatigue and recovering radiance.
Main ingredients: Spa water, gamma oryzanol, coenzyme Q10, beta-carotene, carrot juice, jojoba oil, chamomile, sweet almond oil, olive oil, shea butter and vegetal glycerin.
Directions: Apply a generous and uniform amount of product to a clean and dry face and neck. Lightly massage and leave for 10-15 minutes. Remove gently with tepid water and a small wet sponge. Suitable also for the most delicate skin and the eye contour area.
Buy