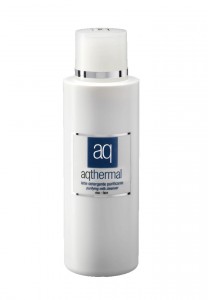 Purifying milk cleanser, the moisturizing active ingredient content of this rich and creamy milk, deeply and delicately cleanses the skin without aggression, leaving it smooth, radiant, soft, hydrated and feeling pleasantly fresh.
Main ingredients: Spa water, ginseng and chamomile extracts, carrot juice and oil, carrageenan from Iceland moss, Royal jelly, jojoba oil, avocado oil, sweet almond oil, corn oil, wheat germ oil and vegetal glycerin.
Directions: Apply to the face and throat in the morning and evening with a light circular massage. Rinse with lukewarm water and proceed with toning. Suitable also for delicate facial areas such as the eye contours and for younger skin.
Buy