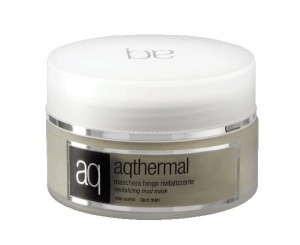 Revitalizing mud mask for men purifies and normalizes men's skin, as it tends to be greasier than that of women. It combats excess sebum and impurities by deeply cleaning the pores.
Main ingredients: Spa water, green clay, mallow and wheat germ extracts, alpha and beta-hydroxyacids from fruit, carrot juice, honey, jojoba oil, sweet almond oil, avocado oil, olive oil, musk rose oil, rosemary oil, shea butter and vegetal glycerin.
Directions: Apply an appropriate and uniform amount of product to a clean and dry face and neck 1-2 times per week avoiding the eye area. Leave for 10-15 minutes and then gently remove with tepid water and a small wet sponge.
Buy