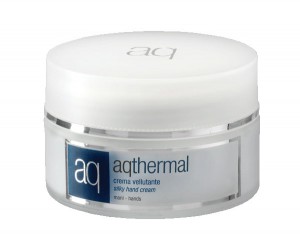 Silky hand cream moisturizes and nourishes chapped and reddened hands caused by the cold and other aggressive external agents. It replenishes and protects the skin's moisture barrier allowing your hands to feel soft and to appear healthier-looking.
Main ingredients: Spa water, linden and propolis extracts, allantoin, azulene, carrageenan from Iceland moss, coconut oil, sweet almond oil, olive oil, shea butter and vegetal glycerin.
Directions: Apply the product to the hands and massage gently several times a day as required. It is also effective on other areas with thick or dry skin, such as elbows and knees.
Buy