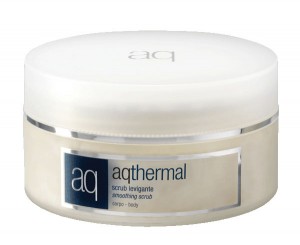 Smoothing scrub deeply cleanses the skin leaving it smooth and radiant. This product is made extra-natural due to its content of olive seed flour that performs an efficacious mechanical action and which replaces the more common synthetic abrasive particles contained in the majority of such scrubs.
Main ingredients: Spa water, olive seed flour, sweet almond oil, coconut oil, castor oil, shea butter and vegetal glycerin.
Directions: Apply 1-2 times per week on slightly wet and clean skin. Massage for a few minutes, insisting on areas with thicker skin, and then rinse with water.
Buy