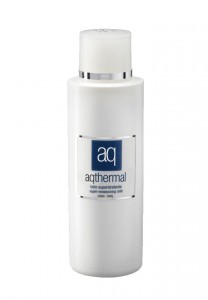 Super moisturizing milk helps daily skin moisturization as it creates barrier protection that guarantees hydrated, soft and supple skin. Suitable for use also as an after sun milk to calm and soothe the skin against the drying effects of the sun and to restore the skin's hydration level.
Main ingredients: Spa water, mallow and calendula extracts, wheat protein, carrageenan from Iceland moss, cucumber juice, aloe vera gel, jojoba oil, avocado oil, coconut oil, sweet almond oil, shea butter and vegetal glycerin.
Directions: Apply the milk every day after bathing or showering. Delicately massage the whole body until completely absorbed.
Buy